How does Manchester City's Champions League ban affect Bayern Munich?
Bayern Munich can benefit from UEFA's verdict of banning Manchester City from the Champions League.
The football world was shaken on Tuesday as UEFA announced a two-year Champions League ban for Manchester City. The defending English champions will also have to pay a hefty fine of €30 million for breaching laws laid down by UEFA.
It is a firm stance shown by UEFA against one of the top European clubs after a long time. City are set to appeal in the Court of Arbitration for Sport to overrule this punishment. Time will tell whether they will succeed in doing so.
Now, this ban will have an implication on various club's fortunes this season and in summer. An English club finishing fifth in PL will be able to play European football next season. On the other hand, this ban will also help in reshaping the transfer plans of many European clubs.
Bayern Munich will reap rewards of this ban in the summer as Leroy Sane may agitate for a move away from the club. The German champions tried to sign Sane last summer, but the German winger suffered a serious ligament injury.
Talks between Sane and City have stalled for a new contract. The German winger is reportedly eager to move to Bavaria after struggling to get regular playing time under Pep Guardiola last season. He will play a much more significant role at Bayern and could become Die Roten's talisman on the flanks.
The lack of Champions League football for two years will put off any player. The Telegraph suggested that there is a chance that even Pep Guardiola may leave the club. In such a scenario, Sane will try to force a move to ensure that he plays at the top-level next season. He has already missed this season due to injury, so he would be desperate to play in CL next season.
Along with the chance of playing Champions League football, Bayern will also gain an upper hand while negotiating a transfer fee with Man City. The German winger will be even more desperate to join Rekordmeister after the ban and his contract with City expires in 2021. These two factors may help Die Roten to negotiate a much lower fee than the demands of the English club.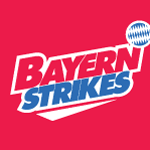 Want your voice heard? Join the Bayern Strikes team!
Write for us!
Obviously, City is not one of those clubs that can be bullied in negotiations, but they would risk keeping an unhappy player and could end up losing him for nothing next summer. Apart from Sane, Die Roten may also keep a close eye on other players that may try to leave Manchester due to the transfer ban. The German champions were heavily linked with a move for Joao Cancelo in the winter window. Ilkay Gundogan and Gabriel Jesus were also linked with a move to Bavaria in the past.