FC Bayern Munich: Rummenigge predicts financial losses due to pandemic
FC Bayern Munich chairman wants fans to return soon to offset financial losses.
The coronavirus pandemic has created a financial black hole in European football. FC Bayern Munich is one of the richest and top clubs in Europe, but even they are feeling the pinch of the pandemic in their accounts.
Die Roten succeeded on the pitch last season by winning the treble. It was the second treble in the club's history. In a normal scenario, the club would have taken another big step to consolidate the position at the top, but the pandemic restricted their financial muscle in the transfer market.
At the start of 2020, Bayern were expected to fight for the transfers of Leroy Sane and Kai Havertz. They did manage to sign Sane on a cut-price deal due to his contract situation at Manchester City, but couldn't compete with Chelsea for Havertz.
Karl-Heinz Rummenigge had previously admitted that the German Champions would not be making big money signings after the arrival of Sane. The club stuck to their words and looked for much cheaper deals. While speaking to Bild am Sonntag (via Der Speigel), Rummenigge admitted that top clubs are losing money due to games behind closed doors. He is expecting worse for clubs in Germany if the situation is not addressed soon.
"If we don't have fans in the stadiums again soon, then I fear that football will suffer great damage."

"We are talking about a loss of around 100 million. All over Europe, every club loses between 50 & 200 million in a season that has to played without spectators. How long a football club can take that, can be counted on five fingers"
In a limited capacity, fans have returned to few stadiums this season in Germany. However, Bayern Munich is yet to welcome fans at Allianz Arena. Things are unlikely to change before October 25 as there has been a spike in coronavirus case in Bavaria. Rummenigge assured that Die Roten are well prepared for fans to return to the stadium, but they are waiting for decisions from the politicians.
There will be a drop in the revenue when Bayern release financial numbers in November. Since the end of the last campaign was truncated due to lockdown across Europe, there is likely to be a drop in broadcast revenue. Moreover, games post lockdown have been constantly played behind closed doors.
Die Roten will see through this difficult phase due to stability in their finances over the years. However, smaller clubs will struggle to cope with losses if fans don't return quickly. Considering the virus is not slowing down, much bigger implications on transfers will be visible in the next couple of transfer windows.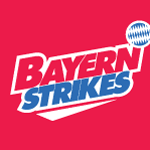 Want your voice heard? Join the Bayern Strikes team!
Write for us!
In terms of squad planning, Bayern has covered all bases by being smart in the window. They made four interesting signings in the final three days of the window that will provide quality and depth to the squad.