FC Bayern Munich: Robert Lewandowski delivers another masterclass
Robert Lewandowski produced a spectacular four-goal performance to lift FC Bayern Munich to victory.
The world's best striker was unstoppable against Hertha Berlin on Sunday. Robert Lewandowski produced yet another memorable performance to lift FC Bayern Munich to victory. His four goals proved to be the difference in the thrilling 4-3 win over Hertha. It was the Polish striker's third time in his career at Bayern where he has registered four goals or more in a single match.
His performance against Hertha was the first time since his incredible display against Wolfsburg during the 2015/16 season where he has scored more than three goals in a Bundesliga match. Last season he recorded a four-goal match against Red Star Belgrade in the UEFA Champions League group stage. Of course, Bayern won both of these fixtures where Lewandowski was unstoppable. Against Hertha, it was the same result as the star striker guided Die Roten to victory.
En route to the four-goal performance, Lewandowski reached a personal milestone at Bayern. He recorded his 100th goal at the Allianz Arena. This concluded a week where he was also named the UEFA Men's Player of the Year and UEFA Forward of the Year. Not a bad week at all.
The difference-maker
Bayern was in trouble against Hertha. They were struggling to contain Hertha's talented attacking players and it appeared that the club from the capital city might steal all three points. Even after Lewandowski had recorded his hat-trick, Hertha came right back down the pitch and tied it up once more. When it seemed the match had gotten away from Bayern, Lewandowski stepped up as he has done so many times before and delivered a victory.
This display against Hertha solidifies why he is the best striker in the world. He has produced many memorable moments throughout his career whether at Bayern or Borussia Dortmund. His four-goal performance for Dortmund against Real Madrid was the first time he showed to the world he is capable of scoring an unthinkable number of goals in a match. Seven years later and Lewandowski is still putting together memorable performances at a high-level.
There's no doubt this performance against Hertha will go down as one of the best moments of Lewandowski's career. He has the ability to influence the outcome of a match and the 32-year-old is showing no signs of slowing down any time soon. It will be exciting to see what other performances are in store for Lewandowski as the 2020/21 season progresses.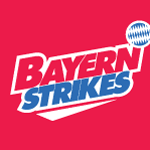 Want your voice heard? Join the Bayern Strikes team!
Write for us!
After the poor result against Hoffenheim, Die Roten will go into the international break on a positive. Hansi Flick will be worried about the defensive shape of the team, but at the start of the season, results matter. Hopefully, with more minutes under the belt, the team returns to their best after the international break.