Bayern Munich open Frauen-Bundesliga season with resounding victory
Bayern Munich's women's team defeated SC Sand, 6-0. to open the Frauen-Bundesliga season.
The 2020/21 Frauen-Bundesliga season began on Sunday for Bayern Munich. Their opponents were SC Sand who a side they defeated twice last season. Die Roten found success again this time as they won 6-0 over SC Sand in a resounding victory to open the campaign.
Six different goal scorers helped contribute to the victory. Two goals in the first 10 minutes from Viviane Asseyi and Sydney Lohmann got Bavarinas off to a great start. The remaining goals all came in the second half as Marlina Hegering, Kristin Demann, Sarah Zadrazil, and Lea Schüller each registered a goal.
Set Piece Success
The first four goals of the match for Die Roten all came from set-pieces. They were a threat all match long from the corner and free kicks. It will be interesting to see if this trend continues in the matches to come this season. They clearly displayed they are capable of being very effective from set plays.
Wolfsburg dominated goal scoring in the Frauen-Bundesliga last season with 93 goals in 22 matches. If Die Roten want to dethrone the reigning champions they will need to match the Wolfsburg attack. Set pieces could turn into the main source of goals for Die Roten as the season continues.
New signings shine
The goal of the match was scored by new signing Zadrazil. She announced her arrival in Bavaria with a perfectly placed shot into the top corner of the net. It is certainly an early candidate for goal of the season in the Frauen-Bundesliga.
Zadrazil wasn't the only new arrival to find the back of the net. Their new acquisition from Bordeaux, Asseyi, scored the first goal of the match. Both players appear they are set to be key contributors for Die Roten in their quest to claim the top spot in the league.
German international and recent arrival from SGS Essen, Schüller, picked up a goal as well to join Asseyi and Zadrazil as goal scorers. The 22-year-old scored 16 goals in 22 appearances and should find the back of the net many more times this season for Bayern. At 22, she is set to remain one of the top young players in the league.
A look ahead
Werder Bremen awaits Die Roten in the next match of the 2020-21 season. They fell 5-1 in their first match against Eintracht Frankfurt. Heading into this match Bayern will be heavily favored and could unleash for more goals.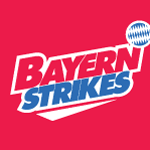 Want your voice heard? Join the Bayern Strikes team!
Write for us!
The match against Werder Bremen will offer the recent arrivals to the squad another opportunity to establish themselves on the team. They displayed very good performances and have the potential to take Bavarinas to the top of the Frauen-Bundesliga this season.