Cristian Nyari Exclusive: How Bayern Munich has grown in USA?
In an exclusive chat with Cristian Nyari, we discuss this season and Bayern Munich's growth in the United States of America.
Cristian Nyari has previously headed FC Bayern Munich's digital content creation, communications, fan engagement, and management in the USA. He is currently the head of DAZN+ in North America. In a brief chat with Bayern Strikes, Nyari spoke about a range of topics including his preferred player of the year for the club which may shock few fans.
How would you rate Bayern Munich's current season? What areas do you think they need to improve next season?
I would give it high marks. Considering the strong competition this season, the difficult schedule across multiple competitions, injuries, and coaching change, the club has adapted well and once again positioned itself as the team to beat.
What are your thoughts on the club appointing Hansi Flick as the permanent manager instead of going for a more proven manager?
I would say the results speak for themselves. You can definitely see the chemistry on the pitch and the coach deserves credit for that. I would also say he is quite proven actually, he was part of one of the most successful periods in german national team history working with high-profile players.
What were your thoughts on Niko Kovac's time at Bayern? Do you think he deserved more time at the club?
You have to give credit to any coach that comes in and is able to win titles at a big club with a lot of pressure like Bayern. From that perspective I think he did well, but at any club and with any coach, you need everything to align for long-term success and maybe a change was just the best path for all parties involved. It has certainly worked out for Bayern with Flick doing so well now.
Who is your player of the season? Why?
Have to go with Alphonso Davies. Lewy is always on another level and so many players are having strong seasons but the step up Davies has made this season is incredible. He has performed at the highest level all while adjusting to a new role. The sky is the limit for him!
How do you think FC Bayern has grown over in USA since the club has been touring the country for pre-season games in the past decade?
The growth has been significant, I have seen it first hand, going from 8 fan clubs in 2014 to over 150 now, more than any other European club. The reputation of the club has also grown within the industry and seen as a benchmark in sports on and off the field. Bayern's NYC office has been doing a great job engaging fans year-round and making the club an active contributor to the wider soccer and sports ecosystem.
Since coronavirus pandemic is going to affect the transfer window, how do you think Bayer will approach the transfer market? Which players do you think Bayern should sign in summer to improve the squad?
If there's one thing I have always been confident of is how the club handles transfers, in a methodical, responsible and sustainable manner.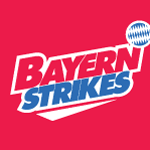 Want your voice heard? Join the Bayern Strikes team!
Write for us!
Lastly, what do you think about Alphonso Davies' rise at the club? Do you think Die Roten should look at MLS even more after the amount of promise shown by Davies this season?
As mentioned above, it's been incredible. I followed him since he made his MLS debut and the talent was obvious for everyone to see but to see how quickly he has adapted and raised his game is really commendable. He also seems universally likable in the locker room and has a great attitude. Having also followed MLS for a long time it's also evident that the talent level has increased so it's incumbent on all clubs to keep an eye on talent coming from this league. This is something Bayern for example have already been doing with their FC Dallas youth partnership.