Benjamin Pavard should be first choice right back for Bayern
Benjamin Pavard has been very consistent at right-back and should be considered the starter for the future in that position.
The right-back position for Bayern Munich has never been up for debate for Bayern Munich fans in the last 15 years due to the legendary player and leader, Philip Lahm. Making his debut for Bayern Munich in 2005, Lahm quickly became one of Bayern's best players, and over the course of his career, vaulted himself into the discussion of best right-back of all time. Winning almost every trophy you could win as a German player, Lahm truly is one of the greats to play the game.
When Lahm announced his retirement in 2017, it came as a shock to the world given his age and the fact his play hadn't diminished hardly at all. Bayern had to swallow this bitter fact and move on. Luckily, Bayern had a succession plan in place in the form of Joshua Kimmich.
Due to Germany's crowded midfield, Die Mannschaft had been utilizing Kimmich's talent at the right-back position to great effect. He looked a natural at the position, and Bayern soon caught on to that idea. Starting the 2017 season, former coach Carlo Ancelotti put the young German in at right-back, and immediately the comparisons to Lahm came up due to his great performances and incredible consistency.
Kimmich played as a right-back for a little over two years, so Bayern fans thought they wouldn't see another change in that role for the next 10-12 years. In the summer of 2019, Bayern bought Benjamin Pavard from Stuttgart with the intention for him to be in the rotation at center back. Former coach Niko Kovac then decided that Kimmich would best be suited to play in his natural position of central midfield, and since Pavard had experience at right-back with the French national team, he was deployed on the right side of the defense.
Since then, Pavard has been super consistent, racking up 34 starts in all competitions, only missing a match due to suspension. When his signing was announced, everyone thought he would be the backup option to the starting center backs Niklas Sule and Lucas Hernandez, Bayern's most expensive signing. When Sule and Hernandez both went down with an injury, one would have thought that Pavard would get the starting nod at center back, but Kovac and the new coach Hansi Flick kept him at right-back.
His performances have been very consistent, and his greatest ability has been his availability. Bayern fans are well aware that the injury bug does not stay away from Bavaria. Thankfully, Pavard has avoided injuries in his debut season. The reason Pavard hasn't gotten the attention of the world is that he isn't lightning fast as the new left-back Alphonso Davies, and doesn't get up the pitch as quickly.
Statistically, he is a part of the attack, scoring two goals and getting five assists across all competitions, it's just not what he's known for. (Stats via Whoscored) Those aren't Joshua Kimmich type numbers at right-back (17 assists across all competitions), but what he lacks in attacking firepower he makes up for in defensive stability.
The biggest knock on Kimmich was his defending ability or lack-there-of. It wasn't that Kimmich couldn't defend, it was that he just found himself out of position occasionally or wouldn't make the correct choice on when to lunge into a tackle. Pavard hasn't had that problem, and he's one of many reasons that Bayern has been so good defensively in recent months.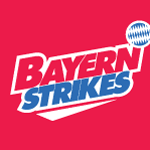 Want your voice heard? Join the Bayern Strikes team!
Write for us!
Bayern went looking for a right-back in the last transfer window and ended up getting Real Madrid's Alvaro Odriozola on loan, but even this addition hasn't knocked Pavard off his pedestal. Bayern reportedly thought about bringing in the US National and Ajax right back Sergino Dest in the winter window.
The problem is that Dest would be a fairly expensive purchase just to be a backup because Pavard shouldn't be moved from that position. He has played exceptionally well, and any new purchase in the backline should be for the center back position. Pavard has earned the starting position at right-back, and unless he voices his opinion that he wants to be moved to center back where he wouldn't be an every game starter, then any new player brought in to be the right-back should exclusively be the back-up.
Die Roten has found their heir to Philip Lahm, just in a different way than they thought. And with the right coaching and roster planning, Benjamin Pavard can grow into the role even more and become one of the best right-backs in the world. He already has a World Cup in his trophy cabinet (along with an absolute golazo from it too), now he just needs the club competitions and Bayern, with their current setup, can help him achieve that.