Bayern Munich might have to pay over the odds for Leroy Sane
Manchester City reportedly increases the transfer fee demands as Bayern Munich continue to work on a deal for Leroy Sane.
Bayern Munich swiftly denied the reports suggesting that the German club is close to completing a deal for Leroy Sane. This statement hardly silenced German media as the current updates suggest that the deal is nearing completion.
However, the English reports have maintained a constant stance that Manchester City is yet to receive a concrete offer for Sane. The reports in England further insist that Man City want a much bigger fee than they demanded earlier this summer.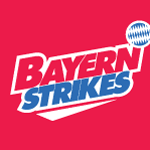 Want your voice heard? Join the Bayern Strikes team!
Write for us!
According to the Daily Telegraph, Man City want a fee close to €150 million for the German winger. The Premier League champions continue to insist that Die Roten has not made any bid for Sane. This report suggests that Man City officials are not happy with Niko Kovac's recent comments about Sane. The Croatian has apologized for his comments and refused to speak about Sane on Friday.
Manchester Evening News is also reporting that Man City is demanding a fee close to £145 million for Sane. Bayern is currently ready to offer up to £100 million for the former Schalke winger. These contradicting reports from England and Germany suggest that the talks between the two clubs have not been positive.
Earlier today, Pep Guardiola told BBC that the contract talks have broken down between Sane and Man City. The Spaniard further added that the two parties were close to a breakthrough a few months ago, but the situation has changed completely in the last few weeks. Guardiola continues to insist that Sane is yet to tell him about his wish to join Bayern.
Bayern desperately needs at least one more winger before the end of this transfer window. An injury to Serge Gnabry has limited the options in this position for tomorrow's game against Borussia Dortmund. Sane's arrival will increase the depth and quality of the attack.
The Bundesliga champions still have a lot of work to do in less time as Premier League transfer window shuts on Thursday. Bayern will have to look at other alternatives if Man City doesn't lower their demands. Apart from a winger, the Bavarians are also looking to add a holding midfielder to the squad. The last four weeks will be busy for Bayern in the transfer market as they hope to conclude these two deals.