Bayern Munich: Takeaways from Champions League exit against Manchester City
After losing 3-0 away to Manchester City just over one week ago, Bayern Munich had a tough ask if they wanted to earn a spot in the Champions League semi-finals. With the second leg being played at the Allianz Arena, the stage was set for a massive performance from the German side.
Unfortunately, Bayern could not get anything to go their way as they fell short yet again against Manchester City. A 1-1 draw in this second leg led to a quarter-final knockout for Bayern, leaving a lot of questions unanswered. Here are the three biggest takeaways from Bayern's Champions League exit as they were knocked out by Manchester City with an aggregate score of 4-1.
Lack of on-field leadership
It is quite obvious that Bayern is lacking a voice on the field. In their previous four or five outings, it is almost as though the players have been without guidance, sometimes to the point where they might not even understand their own roles. This is probably because they do not have a vocal captain at the moment.
The two most vocal players on the field for the last 10 years have been Manuel Neuer and Thomas Muller. Neuer is out with an injury, and for some reason, Muller has not found his place in Thomas Tuchel's starting lineup. With those two out, Joshua Kimmich has to be more boisterous. He must become far more commanding and far more instructive when it comes to being able to lead this side to victory. Until Bayern find their voice again, they will continue to struggle.
Still desperate for a solidified striker
All season long, Bayern has really struggled in the striker position. It all started when a conventional winger in Sadio Mane was brought in to fill the conventional striker shoes of Robert Lewandowski. Through injuries, tactical changes, managerial changes, and struggles in consistency, Bayern has posed nearly zero threat in the final third– and this was extremely prevalent in these last two matches against Manchester City.
A team is going to be quite easy to defend when you don't have to pay much attention to an entire third of the offensive movement. No threat in the number nine position leaves all the defensive focus on the wings. In this game especially, Bayern could get nothing going up the middle, and any time there was a decent run into the box from one of the wingers or fullbacks, it always ended in a wasted cross because there was never a player set in the middle. This game demonstrated Bayern's urgent need for an out-and-out striker.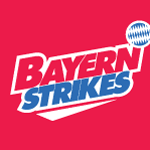 Want your voice heard? Join the Bayern Strikes team!
Write for us!
Tuchel's terrible timing
Thomas Tuchel is a world-renowned manager, winning some form of silverware everywhere he goes. There isn't another available manager that is a better fit to take over for Bayern than Tuchel, but it is all about the timing. The sacking of Julian Nagelsmann took many people by surprise– in fact, it seemed all too sudden. Tuchel was appointed as the Bayern boss in their toughest stretch of the season. Though he had a great start with a big win over Dortmund, things have not all been bright and shiny.
A new manager needs time to figure out what he is working with. He needs to be able to get to know his players and find out what tactics work. Unfortunately for Tuchel, he did not have that luxury. In this game against Manchester City, it seemed very obvious that Tuchel had no control over this Bayern side and that his new tactics have not adjusted well with the players. This adjustment period is necessary; however, it is just too bad that it came during the most crucial part of the season.