Bayern Munich: Leon Goretzka critical of FIFA for ban on rainbow armband at World Cup
The start of the World Cup in Qatar has been subject to a lot of criticism due to FIFA's decision to ban rainbow armbands. Captains of several countries were set to wear rainbow armbands to show their support for the LGBTQ community, but FIFA told FAs to not wear these armbands. FIFA will punish/fine teams that go against this rule. Bayern Munich goalkeeper Manuel Neuer was also expected to wear this band against Japan.
There has been a lot of criticism of Qatar for this World Cup for various reasons. Banning rainbow armbands brings more scrutiny to Qatar and FIFA. DFB insisted that there is a lot of frustration and irritation amongst players that FIFA stopped them from wearing these armbands.
DFB also insisted that this move from FIFA adds a lot of censorship at a World event. These armbands have been previously worn by captains during club games to show support for the LGBTQ community. Since Qatar is not open to the LGBTQ community, it does look like the host nation pressured FIFA to take this step.
Bayern midfielder Leon Goretzka has always spoken his mind whenever he is asked about social issues. While talking to Berliner Zeitung, Goretzka criticised FIFA for showing no respect to the initiative that supports diversity.
"As a team, we welcome every sign of diversity and against discrimination. It's incomprehensible that FIFA is now threatening us with sanctions for wearing the armband, several weeks after they were aware of this action."
Goretzka also criticised FIFA president Gianni Infantino. The threat of possible sanctions from FIFA has made sure that no country will be wearing the armband at the tournament. However, media criticism will rumble on FIFA. German players did wear sweats with rainbow colours before the game against Japan and sent a message to FIFA while posing for the team photo. DFB is also reportedly considering legal action by taking FIFA to the International Court of Arbitration for Sport (CAS).
This is not the first time Leon Goretzka has spoken openly about societal problems. Previously, Goretzka actively participated in drives to help people during the pandemic. He has also been critical of the far-right political party in Germany and has taken a vocal stand against racism and antisemitism.
It will not be the last time Goretzka raises his voice against such issues. This kind of mentality makes him a leader on and off the pitch. In the same interview, he expressed interest in things that can make a change for the better, as he cannot stand for unfair issues in society.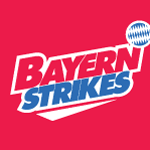 Want your voice heard? Join the Bayern Strikes team!
Write for us!
After a few days of turmoil due to FIFA's poor decision-making, Germany also endured a poor start to their World Cup campaign. They suffered a 2-1 loss against Japan in the opening game of Group E. Hansi Flick's men will have to win against Costa Rica and Spain to book a place in the next round of the tournament.